Consultancy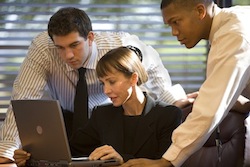 At Loho Ltd we are passionate about providing top quality IT and VoIP consultancy for your business, delivering robust, reliable solutions on your terms – with emphasis on keeping those solutions running for you and to your specifications. We are also available to assist with ad-hoc requirements.
VoIP / Asterisk® Consultancy
In addition to offering hosted VoIP solutions, we can provide information and consultancy on any new or existing Asterisk based telephony systems, and many other VoIP based products and solutions.
Our expertise includes:
Asterisk based solutions (ranging from basic configuration and use to custom developed solutions)
trixbox® and trixbox Pro
PSTN connectivity (including ISDN2e/30)
Integration with legacy PBX systems

Unified Communications

Grandstream, Snom and Siemens phone hardware
IT Consultancy
We have a wide range of experience with both Linux and Windows networks running on a wide variety of platforms. As well as consulting on new projects, we can provide remote management and monitoring of existing systems to suit your requirements – we are often able to react to problems before you are aware of them.
We're not just an IT support company – we will work with you every step of the way to ensure the success of your projects. We are vendor neutral, and always strive to select the best vendors for your specific needs – just as we have done with our own powerful infrastructure from the internet services side of our business, which we can leverage for projects where needed.
Projects we've worked on in the past for our clients include:
Distributed multi-site monitoring solutions
Log management and consolidation services
On- and Off- site integrated Backup solutions
Virtualisation of core business functions to reduce service overheads
Our range of expertise covers:
Infrastructure support and problem diagnosis

Cloud Computing

Architecture and design of new systems / installations. With our partners we also offer custom installation and structured cabling solutions
Systems monitoring
Security analysis and testing
Proactive system maintenance and patching
Custom development of solutions for your business
System maintenance and support
On or off site backup facilities and consultancy
Our systems experience includes:

Network infrastructure and installation methods and testing / diagnosis
Network hardware installation and support
Linux® and Unix system administration
Windows® systems management including Active Directory administration
Email server administration
Web and application server support
And much more! Get in touch today.
trixbox (www.trixbox.com) is a registered trademark of Fonality, Inc.
Asterisk is a trademark of Digium, Inc.